Crown Access Platforms
Maintenance activities often include accessing the crown of the aircraft to service various facilities provided by the airline such as wifi and onboard entertainment. Accessing the crown of an aircraft is not easy and so Semmco has developed a specific Crown Access Platform.
Close Filter
Use the fields below to filter the Semmco range of products
You are currently filtering to show products RESET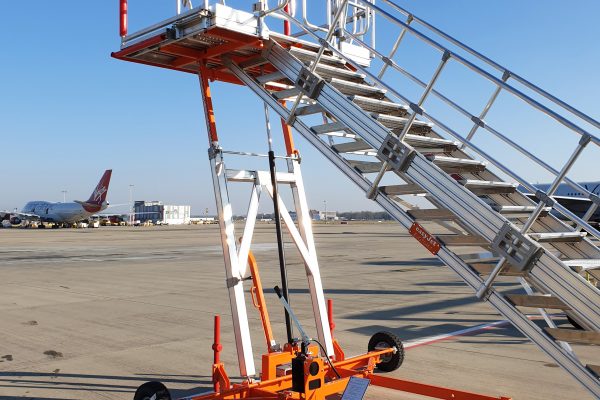 Variable height steps designed for easy access to PAX door Embraer, B737 & A320 & windshield (B737 -A320 family) together with service and inspection points in and around narrow & wide body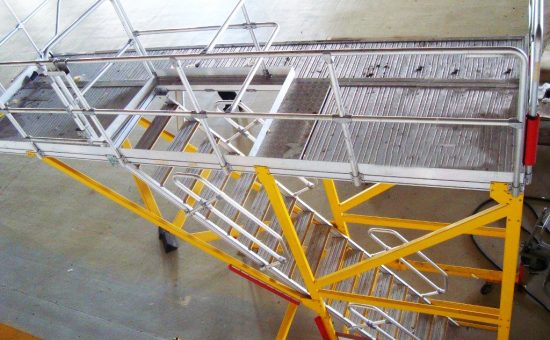 The Fixed Height Crown Skin Access platform consists of two access platform modules which can be used independently or together over the wing to provide excellent safe working at height area for engineers 
About our Crown Access Platforms
The Crown Access Platform comprises two side platforms that go over the wing of the aircraft and provide easy and safe access to the crown of the aircraft. The platforms can be used together or independently depending on the level of access required and the stairs and working platform are non-slip. The Crown Access Platform is manufactured from aluminium and is therefore lightweight and easy to move into position.
Our Crown Access Platform applications
The Crown Access Platform is used only to access the crown of the aircraft so that engineers can carry out maintenance such as crown skin maintenance or to service the wifi and onboard entertainment systems.
Why Choose Semmco?
Semmco has been working with airlines across the globe for more than 30 years designing and manufacturing a vast range of access steps and platforms to that aircraft engineers can safely access all areas around an aircraft. Our range of products are manufactured to a very high quality, are robust but lightweight and easy to move into position whether they are used on the ramp, in the hangar or on the airfield.
https://semmco.com/about/semmcos-range-of-services-tailored-to-your-industry/
Semmco manufactures a range of access platforms, aircraft steps and hop up stands that provide safe access to different areas of an aircraft and enable engineers to carry out maintenance and service work safely and efficiently. Semmco also manufacturers a range of ground support equipment that is often used in conjunction with its range of access platforms and aircraft steps.