Breathing protection for the Prison Service
Semmco Life Protection Systems offer breathing protection for prison, detention centre and police cell teams during work and rescue scenarios
Semmco for Prison Service PPE
CSRE/RPE Breathing Protection
For Work & Rescue
Automatic start - instant O2 supply for up to 15 minutes
Maintenance free for 12 years, with revalidation at 6 & 9 years, lower through life cost than our competitors
Ideal for confined spaces - no bulky cylinder to carry
Lightweight & easy to operate - only half day training required
Unique mask design - no face mask fit test required
Panoramic visor allowing optimum vision
No mouth piece to restrict communication
Audio & visual safety alarm indicating low oxygen level to user

HEAD15 CSRE/RPE Sets
Semmco's Life Protection Systems HEAD range was created to protect individuals from hazardous working environments, including ammonia, oxygen deficiency and smoke.  The head worn set provides a safe and constant supply of oxygen leaving the wearer's hands free to carry out their work.
The HEAD15 CSRE/RPE set contains many of the unique features of the HEAD range but to meet the requirements of the Prison Service it accommodates a higher breathing rate and provides a duration of 15 minutes.
"I have today visited BACE to have a look at the installation for the project. The installation looks impressive with a job well done. Thank you."
Proven Track Record:

Recent Life Protection Systems Case Studies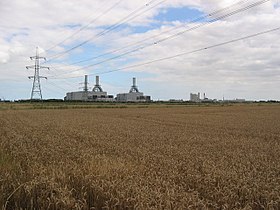 Centrica Energy South Humber Bank Station in Stallingborough uses the HEAD10 Escape Set. Following research Centrica realised that not only could they see the cost savings they could make, but also the...
Comprehensive Product Range:

Featured Life Protection Systems Products