Breathing Protection Equipment for Industry
Water companies, power networks, confined space, tunneling, petrochemicals, oil & gas, construction and food & beverage manufacturing
Semmco for Industrial PPE
Why choose Semmco LPS Breathing Appartus & Protection Equipment?
LPS Range - Escape, Rescue, Work, Protection
Specific products for confined space entry - no bulky cylinder to carry
Innovatively designed with users in mind
Save money with breathing apparatus - 12 years maintenance free
Training equipment and courses available

The Semmco LPS Range
Semmco's Life Protection Systems offer a range of equipment to protect individuals in hazardous working environments, including ammonia, oxygen deficiency and smoke.
HEAD ESCAPE SETS
The HEAD Escape Set range includes a 10, 15 and 30 minute escape set. All models enable a simple, effective and safe means of escape in an emergency and each design includes a unique, in-built personal safety alarm system that is a key feature across the range.  They are lightweight, quick and easy to fit and use and, as they are head mounted, the wearer has both hands free to move around safely and efficiently.  The HEAD range is maintenance free for 12 years and is used globally across industries including water, power and chemical.
HEAD15 WORK/RESCUE SETS
Following customer requirements for a rescue set providing longer duration, HEAD15 Work/Rescue Set was developed. It still contains many of the unique features of the HEAD range but to meet the wearer's requirements it has a higher breathing rate and duration of 15 minutes.  HEAD Working/Rescue Sets are quick to fit, easy to use and as the sets are head mounted the wearer has both hands free to move around safely and efficiently.

RP100 CORPRO RANGE
The Semmco Life Protection Systems RP100 Corpro Full-Face Mask and Half Mask are innovatively designed with the end user in mind; protective, comfortable and lightweight to wear.  The Full Face Mask features a riot shield level impact tested visor. Weight is evenly distributed due to side fitted dual filters, a key benefit for users when wearing the masks for long periods of time. Both masks are available in three sizes giving excellent face fit results.
The Semmco Life Protection Systems RP100 Corpro Filter Range includes nine different industrial combinations, with ultra-low breathing resistance, optimised capacity and easy fit connection design.
The RP100 Corpro FitCheck® range of products include the world's first in-mask quantitative daily FitCheck® system for use with the RP100 Corpro Full Face Mask and the On-filter FitCheck® system for use with both RP100 Corpro masks. Both are designed to indicate to the user that an adequate seal has been made, each and every time the mask is worn.
"I have today visited BACE to have a look at the installation for the project. The installation looks impressive with a job well done. Thank you."
Proven Track Record:

Recent Life Protection Systems Case Studies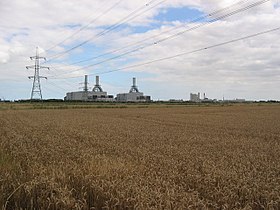 Centrica Energy South Humber Bank Station in Stallingborough uses the HEAD10 Escape Set. Following research Centrica realised that not only could they see the cost savings they could make, but also the...
Comprehensive Product Range:

Featured Life Protection Systems Products